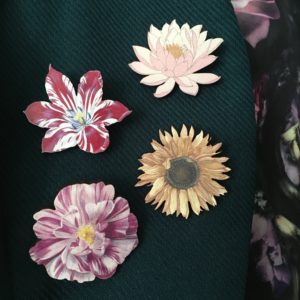 Badgical Kingdom takes artworks from galleries, libraries, archives, and museums and turns them into badges that can be worn every day.
Lots of memory institutions around the world are making digital copies of their collections and generously releasing them under Creative Commons licenses. These licenses allow the public to use the images however they like for creative (and sometimes commercial) projects.
These free collections have inspired me to breathe new life into historical designs and artworks by transforming them into badges and fashion jewellery. In doing so, I hope to make forgotten works accessible and bring them out into the everyday world where they can be admired once more.
I also hope to share a little art history with each customer—I research each work, shipping every piece with a card detailing a little of the design's history and naming the museum or archive which has made the work available for us to use.